***REDUCE face lines and wrinkles by over 46% in less than a minute - Eye Secrets 1 Minute Lift cream gives an instant lift without side effects. Enjoy the benefits for 10-12 hours!
Have you ever heard of photofacial treatments for the skin and been interested in learning more about them?
Are you considering a photofacial but find yourself worrying about how long the results will last?
Would you like to learn as much as you can about what to expect from a photofacial treatment before you speak to your dermatologist about the possibility?
If any of this sounds true of you, then this article is here to help.
Below, we have gathered plenty of information to help you form a better understanding of what to expect from your photofacial results. We'll explain what a photofacial really is, first, and from there, we'll let you know what you can do to prolong the positive outcomes of your facial treatment experience.
By the time you finish reading, you should be well-armed with all the information you need to speak to your dermatologist about this procedure and to work on determining whether or not it's right for you. You'll also know what you can do on your own time to ensure the results of your treatment will last as long as possible.
There is a lot to learn when you're considering trying a treatment like this one. Read on for more info!
***DEAL ALERT - SLIK'N Official Summer Sale SITEWIDE DEALS!
Get up to 35% OFF! Limited while supplies last. Order now!
What is an IPL Photofacial?
An IPL photofacial is a type of treatment that uses light to help improve skin conditions and make skin look younger and healthier. IPL stands for intense pulsed light, and this is a pretty solid explanation of how the procedure works. You can have an IPL photofacial in one day and get back to your normal routine by the next day, making this a great option for anyone on the go.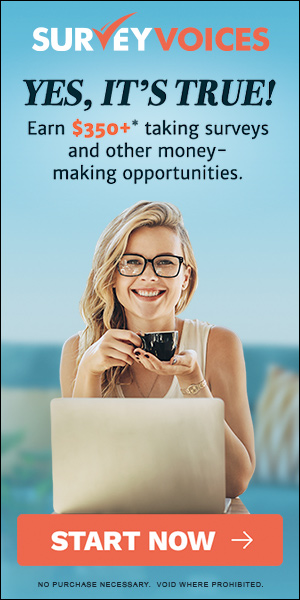 IPL photofacials are performed by specialists who pass a handheld device over your skin, pulsing light over the affected areas. The light can be adjusted to different frequencies and lengths of time depending on what you need. Your skin will peel soon afterward, and the results will leave you looking refreshed.
How long do the results last?
The above information is very important, but how long does IPL last​, really? The results of your photofacial should last anywhere from six to twelve months in most situations, but in reality, it can be tough to determine just how long the outcome will last. There are a lot of factors that can make a difference in how long your results last, but as long as you follow what your specialist tells you, you should be able to wait several months between follow-up appointments.
5 Tips for prolonging the effects of IPL
There are several different ways you can make your photofacial last as long as possible. Although you should always remember to do everything your dermatologist or specialist tells you in order to have the best possible experience with your facial, there are some other at-home methods you can try as well. You can prolong the positive benefits of your photofacial by trying the following. Go through the list and see which ones work for you, and don't be afraid to combine a few of them to get great results, too.
1. Use sunscreen when you're outdoors.
This is important to keep in mind when you're recovering from any type of facial treatment, and when you're trying to keep your skin looking great, too. Sunscreen will prevent UV rays from further causing damage to your skin and will also protect your sensitive skin from burning after facial treatments.
2. Stop smoking (or don't start).
If you're already a smoker, you probably already know smoking is contributing to the signs of aging in your face. Smoking can also negatively affect the tone and texture of your skin. If you're trying to look your best following a facial, do yourself a favor and try to stop smoking. And, it may go without saying, but you shouldn't start smoking if you haven't, also.
3. Always exfoliate with the proper formula.
Your skin care specialist will let you know which types of exfoliants are safe to use following your facial. Chances are good you should probably avoid using these products for the first few days to a week after the treatment, but after that, you should be able to use them as much as you ever have. Just be sure to follow what your specialist tells you, because there are some ingredients and types of exfoliant products that may cause damage if you use them following a photofacial.
4. Moisturize as directed by your skin care specialist.
Moisturizers are very similar to exfoliants in that you should not use just any variety when you're trying to make your facial results last. That's not to say you should avoid them altogether, however; a good moisturizer can go a long way toward making your face look and feel better than ever before. You should always speak to your specialist to learn which types of products you can safely use after your treatment.
5. Eat plenty of vitamin-rich foods.
If you are not already enjoying a vitamin-rich diet, be sure you start incorporating plenty of vitamins into your meals from here on. Focus on vitamin A, which is great for your skin, and vitamin C, which is a natural revitalizing vitamin. Don't forget to include the others too, however!
Conclusion
Do you think an IPL photofacial treatment may be right for you? While it's true that this type of treatment isn't right for everyone, it's generally considered a fairly low-pain and non-invasive option that works wonders for most of the people who give it a try. If you're interesting in trying a photofacial for yourself, don't forget to speak to your dermatologist or skin care specialist for more information. He or she will be able to help you figure out whether or not you have the right type of skin for a treatment like this one.
And remember, too, that you should always get your facial treatments (no matter which type you choose) from a qualified professional who has had experience with these types of facials. You do not want to go to someone who doesn't know what they are doing, because you may end up with breakouts, scarring, or worse. And even if the outcome isn't this extreme, you still may end up with a treatment that doesn't really do what you want it to, and you may have to go back much more frequently for follow-ups when you choose someone who is inexperienced or unprofessional.
With the right skin care specialist to help you out, you'll be well on your way to an incredible facial and younger, healthier-looking skin in no time.
Additional Research:
https://www.tripsavvy.com/what-is-a-photo-facial-3089932
https://www.realself.com/Photofacial/reviews
https://www.dermanetwork.org/question/are-fotofacial-ipl-treatment-results-long-lasting-3934