Have you heard about the benefits of using a vitamin C serum with hyaluronic acid?
Are you looking for some natural home remedies to reduce your signs of ageing?
Do you want to try and make an effective vitamin C serum at home that will make your skin clear and younger?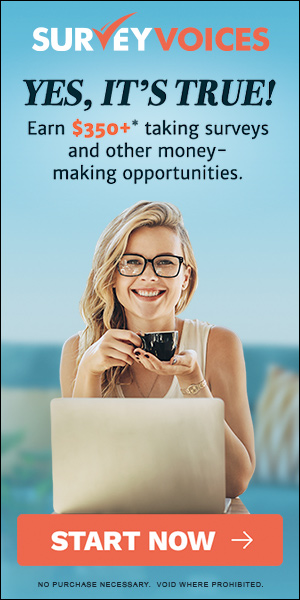 If you're thinking of trying out a DIY recipe, wait. First, do check out about the pros and cons that we discuss about using a homemade vitamin C serum as compared to one that you can buy from the store. We also tell you whether or not it is safe to use these without the supervision of a professional.
Finally, check out the DIY recipe that we share about making the perfect homemade vitamin C serum that also uses the goodness and effectiveness of hyaluronic acid.
3 ways homemade Vitamin C serums work better than store bought ones
Here are 3 reasons why using a homemade vitamin C serum can give you better results.
1. The cost:
​A homemade vitamin C serum will be much less expensive than a vitamin C serum that you buy from the store.
2. Suit as per exact skin requirements:
​We all have different skin types, and the good thing about making your own vitamin C serum at home is that even if you don't get it right the first time, you can always work out the amount of the ingredients the next time to finally come up with a formula that will suit your skin just perfect.
3. Absolutely fresh:
​Anything that you apply on your skin works best when it is fresh, and the same holds true for a vitamin C serum as well. When you make the serum at home, you can be assured of its freshness, and also be sure that it is not an old batch that can cause any harm to your skin. Also, you can make only as much is required for a one time use and reduce any wastage too.
3 ways homemade Vitamin C serums don't work better than store bought ones
Here are 3 ways in which using a homemade vitamin C serum may not give you the best results.
1. Not being able to find the right pH:
Making a serum is serious work, and especially because you will be using this on your skin, which is a very sensitive issue altogether. Also, you need to be able to get the right amount of pH balance to get the most effective results, and this can be difficult for those who are not from the field of skin care, and can be especially tough the first few times. This can irritate your skin and cause dryness.
2. Using the wrong ingredient means you don't get antioxidant benefits:
Most recipes ask you to use vitamin C tablets or use L-ascorbic acid powder and mix it in water. While this is an easy to follow recipe, the truth is that once you apply this on your skin, the vitamin C in the recipe will start to recrystallize and will not penetrate into the layers of your skin. As a result, you won't get the antioxidant benefits you were looking for.
3. Gets exposed to outside elements:
Once a vitamin C serum comes in contact with air or sunlight, it can turn darkish brown or yellowish in colour and lose its effectiveness. The biggest problem of making a homemade vitamin C serum is that it will come in contact with outside elements almost as soon as you are making it, and that means that it starts to lose its efficiency even before you get the chance to apply it on your skin.
How to make a Vitamin C serum at home
1. Vitamin C serum
https://www.youtube.com/watch?v=a1JELCODvCM
Things you will need
How to
Take only about an eighth of a tsp of the hyaluronic acid and put that in the dropper bottle.

Use the dropper from the dropper bottle and take a few drops of water and add it in the bottle to mix the hyaluronic acid. You may need between two to three drops of water.

Tightly close the dropper bottle and give it a shake so that the powdered hyaluronic acid completely dissolves in the water.

Now take just the tiniest amount of vitamin C powder in the tsp. and add it in the dropper bottle in the hyaluronic acid and water mix.

Now fill the dropper bottle with water, close the lid tightly and give it a strong shake.

Once done, take a tiny drop of the vitamin C serum and put it on the back of your hand and also in the inner part of your elbow. This patch test is very important as it will make you sure whether or not the concentration used in the serum is safe to be used on your skin, or if it can cause burns, irritation, dryness or any other issues.

If it causes any pain or discomfort or burning, you have to use less vitamin C the next time.

If it feels very sticky or stickier than you are comfortable with, use lesser amount of hyaluronic acid the next time.

Once you have made the serum, you can store it in the fridge to make it cool and then apply it on your face.
2. Vitamin C serum with hyaluronic acid and zinc
https://www.youtube.com/watch?v=3Sdw3GkzUYs
Things you will need
How to
Add the vitamin C in the base and blend it in well.

Next, add the tyrosine and mix well. Once it is all dissolved, add in the zinc powder and the lemon essential oil and again mix it well so that it all dissolves well together and there are no clumps.

Once the serum is ready, store it in the refrigerator to keep it fresh.
Is it dangerous to use acid serums without the supervision of a professional?
If not used the right way, acid serums can dry out skin really bad and cause irritation, burning, redness and itching on the skin.
How much more dangerous is it to use a homemade acid serum? What risks, both major and minor, could users face?
In severe cases, using a homemade acid serum that is not the right formulation for you may also cause scarring, breakouts and more permanent marks. While this may not be true for all users, and may not always be severe, in some users, especially those who have sensitive skin or already have some skin issues, the risks or side effects could be much more severe and permanent. To avoid any of this, it is best to use acid serums only under the supervision of a professional.
BONUS VIDEO...
https://www.youtube.com/watch?v=04J406M1feE
Additional Research:
https://www.womensg.com/making-vitamin-c-serum/
http://www.beautifulwithbrains.com/why-shouldnt-make-diy-vitamin-c-serum/
https://www.webmd.com/vitamins-supplements/ingredientmono-977-alpha%20hydroxy%20acids.aspx