Compared to going away to a four year college course, cosmetology school is cheaper and is more affordable. But that doesn't mean it won't come with any challenges. Apart from these said challenges, you are also looking at the costs. Beauty school prices may be cheaper than four years in university, but it is still an expensive endeavor. But there are great perks to it as stated in this article.
Before deciding if you want to take Cosmetology as a profession, you have to ask yourself a few questions:
Can I trust myself to help people bring out their inner beauty to the surface?
Can I pay for beauty school costs?
Am I physically ready to take on the challenges?
Dreams are what let's a person keep going forward, so naturally everyone has a right to dream of their brighter future. But you also have to be realistic and think if you can really afford to pay for beauty school tuition.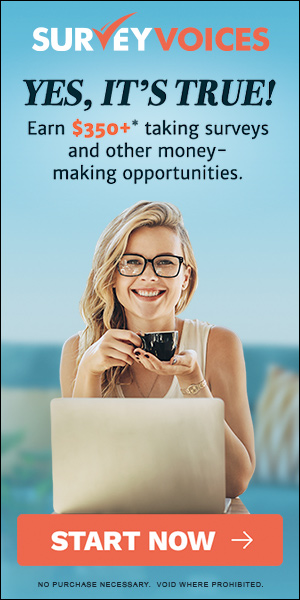 In all honesty, education is expensive and beauty school is no exemption. But you can easily get around the financial trouble through a few ways. And when you're done reading this article, you are sure to find the answer to the question that is haunting every soon to be cosmetology student, "How much is it to go to beauty school?"
Financial Aid for Beauty School
There are several ways to get through beauty school without putting yourself in debt. There are accredited cosmetology schools all over the world and in the US that offer financial help to their students through a variety of ways which include grants, scholarships, loans and payment plans.
These are usually offered to those who qualify for them.
Qualifying for financial aid for beauty school may be a bit tough, but if you take the time to research and sell yourself, you may just have a chance at fulfilling your beautician dreams.
Beauty School Scholarships
For any student who is looking into getting an education in cosmetology, the question, "How much is beauty school?" is always the first question they want answered.
Cosmetology schools usually go for at least $13,000--but only for the short courses. This is no problem if you have the financial means to pay for it. However, this is not the case with a lot of students who are working jobs to support themselves and their families, but are also dreaming of becoming a cosmetologist.
If you aren't financially equipped, you might find yourself drowning in debt. Lucky for you, there are schools all over the country who offer great scholarships for deserving students. And here are a few of them:
Sports Clips and American Crew ACE Scholarship Program
Sports Clips is a rapidly growing business. And they are now investing in new talent. They are awarding 15 deserving students and eligible new students $1000 in scholarships. Details on how to avail the scholarship can be found on the link.
OPI and AACS ACE Scholarship Program
This scholarship is granted to only 9 students annually and is only offered for students enrolled or in the process of enrolling into AACS member schools. The scholarship covers $500 for each student.
Empire Beauty Schools
Empire Beauty School provides one of the best programs when it comes to cosmetology, and if you manage to enter and get a scholarship from them, your career is almost all set--all you need to do then is focus on achieving your goals. The award amount varies, but it is known to cover the total cost of the school tuition for certain lucky and deserving students.
Virginia Ames Cosmetology Scholarship
This scholarship is available for students who attend Highland Community College located in Illinois. The coverage may vary depending on the student's academic achievement and financial needs.
Aveda Institutes
When it comes to beauty schools, Aveda is by far the best known in North America. Each branch offers a different selection of programs which students can choose from. Students are encouraged to contact the nearest Aveda Institute to know more.
Austin's School of Spa Technology
If you are recommended by alumni, there is a chance that you may be able to avail Austin's Alumni scholarship where students are given a $300 scholarship. The scholarship is given to ten lucky students per year.
Robert and Irene Kimber Cosmetology Scholarship
Available for students currently enrolled in the cosmetology program in Idaho State University, this scholarship comes with a challenge. Eligible students for this scholarship must maintain a minimum 2.0 GPA and provide a written statement of their career goals. Students who are born and raised in American Falls will be given priority for the scholarship.
Apart from schools, there are also groups like the Beauty Schools Marketing Group that offer a $2,500 scholarship to help pay for Beauty School.
Organization and Corporate Scholarships
Below are a few organizations and corporations that are related to the beauty industry and are always ready to help out with beauty school costs for deserving students:
Alice Madden Barton Scholarship Program
A scholarship given in the memory of Alice Madden Barton, the parent of the owners of Great Clips. It is a scholarship that is honored in any cosmetology school around the country. These scholarships are given twice a year in January and July and only applicants who can prove their passion and dedication to the craft are chosen.
Joe Francis Haircare Scholarship Foundation
Joe Francis was the founder of The Barbers Corporation, and he is a man who lived his life well. In the 1970s, he founded The Barbers Hairstyling for Men and Women Inc. The scholarship is offered in their world-class school of cosmetology, and aims to provide the deserving students the education they need to be the best in their profession.
PBA/NCA Sally Beauty Scholarship
A scholarship sponsored by the Sally Beauty Store Chain, this scholarship is awarded to seven high school graduates looking to pursue a career in cosmetology, and another six scholarships are offered for industry professionals who just want to get further training for newer skills.
Professional Association Scholarships
Beauty Changes Lives Scholarships
This scholarship works in collaboration with the American Association of Cosmetology Schools. If you are enrolled in a participating school under an esthetics, nails, barbering, or massage program, you are eligible for a $2000 scholarship from the program.
NCEA Esthetician Scholarship
Available only for students under an esthetician only program, students who are awarded this scholarship will receive a $1000 incentive to study in that specific field. However, conditions must be met in order to continue enjoying this perk. Some of these conditions include maintaining at least an 80% grade average as well as an 80% attendance rate.
Grants for Beauty School
A scholarship isn't the only thing that can give you financial aid when it comes to your cosmetology education. Students can also get grants for their education.
Important note: When choosing a beauty school, making sure that the school of your choice is accredited by The National Accrediting Commission of Cosmetology Arts and Sciences (NACCAS). The NACCAS accredits up to 1,100 schools all over the US, and schools they have accredited are recognized by the Federal Government.
This means if the school of your choice is accredited, there is a larger chance of getting a grant from the Federal Government. Once you made sure the school of your choice is NACCAS accredited, you can apply for a grant through a FAFSA (Free Application for Federal Student Aid) through this link.
The following are a few government grants you can avail:
Awarded to students based on financial need, this grant pays for your education and forwards any money left over from the tuition fees to the student to be used for other school and living expenses.
Federal Supplemental Educational Opportunity Grant
Like the Pell Grant, it is also financially-based but aimed towards undergraduate students that qualify under "exceptional financial need." This means it is reserved for students who need it the most.
Through this program, students can earn their funding by working part time for about 10-15 hours per week at their school. Schools are allocated a certain amount of Federal Work Study slots per year, and it is up to the administrators of the school to give the grants as they see fit.
ACE Grants are offered by various schools to help students begin their education. Most schools offer them, and you can apply for an ACE Grant through this link.
Cheap Beauty Schools
Scholarships and grants are good options, but if you already have a bit of savings in your bank account, and don't really feel like you can keep up with the academic pressures of a scholarship, you can always opt for a cheaper option.
Remember, just because a school's tuition is cheap, it doesn't mean that its quality is any less. There are various beauty schools that are quite affordable like the following:
Amber's Beauty School
Half the price of most beauty schools, but still able to provide top-quality cosmetology education, Amber's is the go-to place for those who want to kick-start their career. What makes Amber's unique is that they offer their students a convenient weekly payment schedule so they only pay what they can for the week.
Niles School of Cosmetology
Located in Chicago, Niles offers students both cheap tuition and financial aid to their students. They even offer coupons from time to time. Instructors are highly skilled, and the program is accredited. With Niles, you will surely be on your way to a great career in cosmetology without the high price of tuition.
California Hair Design Academy
Established in 1980, this family-owned school is known to treat their students as more than just learners or enrollees; they are treated as family. They are also known to be one of the most affordable beauty schools in the San Diego County, and their high passing rate in various board exams also contributes to their school's credibility.
Empire Beauty Schools
Empire Beauty School is known to provide their students financial aid, and allow them to earn scholarships, grants and any other sort of assistance. Empire has proven to be one of the best when it comes to cosmetology education for those who don't have the financial means.
Hair Design School
The Hair Design School offers a variety of courses that students can choose from. The school specifically focuses on hair and hair design. They have been known to offer students financial aid in all forms including grants, loans and scholarships.
Free Beauty School
Most people think that a cosmetologists' job is easy, but it's more than just dying hair and caring for skin. Cosmetologists must combine their artistic expression together with knowledge of beauty enhancement techniques.
Online Beauty School
If you're only after the basics and a complete understanding of the step-by-step techniques, an online course may be better. Online courses are usually free for anyone to use. But some may ask for a small fee which is substantially lower compared to traditional beauty schools.
A recommended online beauty school course is from beautycoursesonline.com. What makes them stand out from the rest is the fact that they give their students complete freedom. And because it's not in a classroom setting, it means that students never have to worry about being late, traffic, time management or pressure.
What's more, through beautycoursesonline.com, students who are working full time and can't attend beauty school regularly can still learn at their own pace.
Through this course, you don't have to sacrifice any of your time. The online course allows students to learn and it won't cost them as much as beauty schools do.
Online courses like the one mentioned above are perfect for those who want to kick start a career in cosmetology, but can't afford or don't have the time to attend beauty school.
But formal education is always better than online courses. So you should still consider going to a beauty school in the future.
If going to a school is simply not an option, self-taught entrepreneurs can always trawl YouTube channels for amateur advice and free videos.
https://www.youtube.com/watch?v=H7HJ-kF5ELM
Keep in mind, though, that the basis of hiring you over your mediocre knowledge compared to professionals could rest on raw talent--which a lot of businesses aren't even expecting to see.
We're not saying you do not have what it takes--but when you're lined up with other beauty school graduates, your lack of formal training and school backing can mean getting booted out the door.
Make it Happen
Now that you have a better knowledge of the costs of beauty school, it is now time to make it all happen. Your dream is now within your reach with grants, loans, scholarships, and organizations all lining up and willing to lend a helping hand to students in need of financial assistance.
Don't let financial problems hinder you from reaching your dream, avail of a scholarship or grant from the country's greatest schools in cosmetology today and finally realize your dream of becoming one of the best practitioners in the field.
Additional Research:
http://www.screports.com/scholarship/
http://beautyschools.org/wp-content/uploads/2015/03/AACS-Scholarship-Application-YNS2015.pdf
http://www.empire.edu/
http://www.highland.cc.il.us/admissions/schol_details.asp?SID=4
http://aveda.edu/
http://www.austin.edu/
http://www.isu.edu/scholar/list_technology.shtml
http://www.greatclips.com/stylists/scholarship-program
http://www.joefrancis.com/
http://www.sallybeauty.com/on/demandware.store/Sites-SA-Site/default/Home-Show
http://beautyschools.org/careers-in-beauty/grants_scholarships/
http://www.ncea.tv/scholarships-grants
https://fafsa.ed.gov/
http://beautyschools.org/ace-grants/
http://www.ambersbeautyschool.com/affordable-tuition/
http://www.nilesbeautyschool.com/cosmetology-school-cost/
http://chdaschools.com/about-chda/
http://www.empire.edu/its-affordable2
http://www.beautycoursesonline.com/