Our Top Recommendation
Are you thinking of using a chemical peel on your leg?
Are you worried about how it can affect your skin and whether or not it is safe?
If you are planning to use a chemical peel on your leg to improve its look or to take care of any spots or other issues on the legs, it could be a good idea to spare a few minutes and read this article where we talk in detail about using chemical peels on the legs.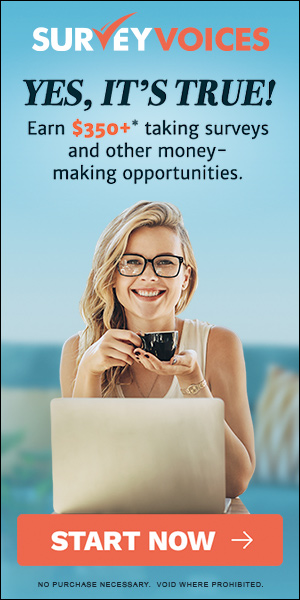 We first discuss a few of the typical skin issues that people feel makes their legs look unattractive and want to take care of those with the help of a chemical peel. We also talk about whether or not these chemical peels will be as effective on the skin of your legs as they are on the other parts of your body, and some of the biggest and most important safety instructions you need to follow when you are using these peels. We also tell you about what could happen in case the peel reacts differently and leaves a negative impact on the skin. So instead of worrying, read through and know the safety aspects of using a chemical peel on your legs.
What are the typical skin flaws that people consider unattractive on the legs?
Scars:
​There can be many reasons why you could have scars on your legs, such as any injury, shaving cuts or anything similar.
Freckles:
​If you regularly expose your legs to the sun it is possible that you may have freckles on your legs.
Dry skin:
​Many people have very dry skin and can also have dead skin cells and peeling skin on the legs.
Patch and uneven skin tone:
​A lot of people complain that they do not have even skin tone on their legs. This is a big reason why many people stay away from wearing shorts, skirts or even bikinis because they feel they have uneven skin tone that will be too obvious in shorter clothes.
Are chemical peels effective options for skin imperfections on our legs?
Depending on what type of issues you have on the skin of your leg and what you are looking to achieve with the chemical peel, the results can definitely vary. Also, the overall health and structure of your skin, how much damage you have, how severe it is and similar such factors will determine how best a chemical peel will work on the skin of your legs.
5 important things to remember BEFORE using chemical peel products on your legs (or anywhere ELSE on your body)
A chemical peel has ingredients that could react adversely to your skin, and if not done the right way, it can definitely cause more harm than good. In order to make sure that you get only the benefits out of using the chemical peel on your legs and that it does not cause you any negative effect, keep the following 5 most important safety things in mind.
1. Always read the instructions, always:
​Read the full front page of the chemical peel that will tell you about any precaution or warning. If there is any step by step instruction and any time based instruction given, make sure to read and follow it the same way as it is mentioned.
2. Start preparing your skin a few weeks in advance:
​Give about 3 to 4 weeks to prepare your skin for the peel. This will give you better results and lesser side effects. You can buy the chemical peel and follow the prep instructions. Don't apply anything on the skin of your legs the day before you will do the peel, and definitely do not use anything abrasive.
3. Apply it gently:
​The best way to apply the chemical peel on your skin so as not to make it harsh and not to affect your skin in any negative way is to first deeply cleanse the skin using a deep cleanser and then applying it gently.
4. Apply a healing ointment afterwards:
​This will make sure that your skin seals in the moisture and that any traces of inflammation or swelling are also taken care of.
5. Stay away from the sun:
​This is one of the most important safety tips. Try and avoid sun exposure for at least seven to ten days after the peeling.
What could happen if a chemical peel reacts badly to the skin of your legs?
Some of the main reasons why you may suffer from complications after using a chemical peel on your skin is due to the depth of the wound and if the peel you used was a deep one that was meant to give you more significant results but ended up causing more damage. The peeling agents in the chemical peel, the condition of your skin before the peel and how effectively you saved your skin from the sun are also factors that will go into play here.
Some of the lesser damaging side effects that could occur as a result of the chemical peel not working properly and giving you a negative result is minor irritation and redness on the skin, peeling of the skin, pigmentation that is often patchy and uneven and in a more serious situation, permanent scarring.
In only the most severe of cases, complications from using a chemical peel could turn into a life threatening situation.
Additional Research:
https://www.platinumskincare.com/tca-peel-instructions/
https://www.docshop.com/education/dermatology/facial/chemical-peel/side-effects
https://www.ncbi.nlm.nih.gov/pmc/articles/PMC3560165/
http://www.skincaretalk.com/showthread.php/30011-Surprisingly-successful-25-TCA-peel-on-legs
Last update on 2020-10-26 at 23:30 Product prices and availability are accurate as of the date/time indicated and are subject to change. Any price and availability information displayed on [relevant Amazon Site(s), as applicable] at the time of purchase will apply to the purchase of this product. CERTAIN CONTENT THAT APPEARS ON THIS SITE, COMES FROM AMAZON. THIS CONTENT IS PROVIDED 'AS IS' AND IS SUBJECT TO CHANGE OR REMOVAL AT ANY TIME.