Aquaphor For Burns
Sale
Are you looking for an ointment that can help to take care of any burns on the body?
Do you want to know more about the Aquaphor ointment and how to use it for healing burns?
If these are the questions you have, we are here to clear out a few of your queries related to the Aquaphor ointments. We will discuss a little about the Aquaphor Healing Ointment today and also talk about whether it has different products that you can use to take care of burns, or whether you should stick to any single product from their range of skin care products. In addition, we will also do a detailed review of the Aquaphor Healing Ointment along with a price range, features and pros and cons, so that you have a better idea of whether or not it will give you any relief.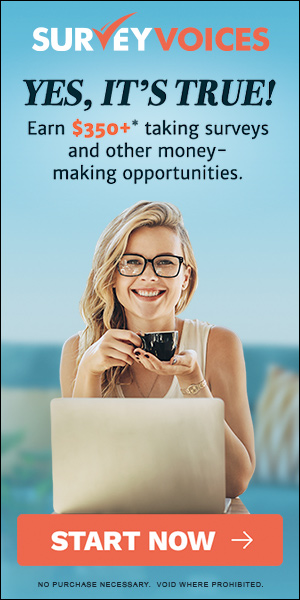 What is Aquaphor Healing Ointment?
The Aquaphor Healing Ointment is a type of multi-purpose ointment that will help to treat and heal very dry skin, as well as chapped lips and cracked skin on the hands, feet or other parts of the body. Not only does this ointment help to take care of dryness problems and any related skin issues, you can also use it to take care of minor cuts and wounds as well as small burns or other skin irritations that do not require any medical attention.
Are there different variants of this ointment or is there only one for burns?
The Aquaphor ointments are available in a number of variants that will help to take care of various issues on the skin. If you are specifically looking for an ointment that will also help to treat the burns, you can check out their range of products in the Minor Wound Care series, that are aimed to take care of minor wounds and burns, small cuts and scrapes, as well as heal your skin and improve its health.
Is this product truly effective against burns?
Take a look at this detailed review of the product to see whether or not you can actually use this to effectively treat and soothe your burns.
Aquaphor

Healing Ointment,Advanced Therapy Skin Protectant
Aquaphor claims that this is one of the most popular recommended by dermatologists that helps to take care of dry and cracked skin, and will also help to soothe your chapped lips, your dry hands and feet, and also protect your fingers and cuticles against dryness and damage. This ointment has been clinically proven to bring back smoothness to your skin and make it healthy overall. It has a unique formula which contains 41 percent petrolatum, which will help oxygen to flow freely and will boost your skin's healing time. It also contains glycerine and panthenol, which will act as protectants for your skin and will keep it nourished and moisturized. Reducing dryness will also help to reduce other problems such as itching, redness and so on. This ointment is also perfect to be used in harsh climates, such as during extreme winters or extreme heat, so that your skin stays healthy and beautiful. It does not contain any preservatives, dyes or fragrance.
What We Liked:
5 steps for
treating skin burns with Aquaphor
Please keep in mind that the Aquaphor Healing Ointment can give you relief from minor burns that are usually caused by ironing, during cooking or trying out some styling procedure. In case you have suffered major burns, please do not apply the product, but instead, get yourself immediate medical attention.
If you do have minor burns, here is a step by step look at how you can use this particular healing product from Aquaphor to take care of your burn area and heal and protect your skin from further harm.
1. Start by cleaning the wound:
Before you apply anything on the area where you have suffered the burn, it is important to first clean it properly with cool water.
2. Cool and dry it:
Next, make sure that you dry the skin on that particular area by gently patting it with a soft piece of cloth.
3. Gently apply the product:
Once the area with the burns is dry and is cool, take the Aquaphor Healing Ointment and apply it very gently on the area. As the skin on the affected area is wounded, make sure you do not rub the product in, but just apply it very gently on the surface and try to blend it in with gentle movements.
4. Be regular:
Doing this on a regular basis will help to add a protective layer on your skin to protect it from any further damage, even as it helps your skin to heal faster.
5. Do some dressing:
Once you have applied the Aquaphor Healing Ointment on the burn area, you can dress it up if required, so that the product stays in place and gives you more effective results. This will also keep the area protected against any further accidental damage such as any abrasion or so on.
Once you have applied the Aquaphor Healing Ointment to the burn area, you should start seeing visible results in the next few weeks. However, if you do not notice any improvements, or if you notice any form of itching or burning, redness in the skin or any other skin issue in that particular area that seems to worsen, stop using the product and get the skin examined by your doctor immediately.
BONUS VIDEO...
https://youtu.be/lBl8i7pe2eE
Additional Research:
https://www.aquaphorus.com/healing-ointment/
Last update on 2021-02-26 at 09:00 Product prices and availability are accurate as of the date/time indicated and are subject to change. Any price and availability information displayed on [relevant Amazon Site(s), as applicable] at the time of purchase will apply to the purchase of this product. CERTAIN CONTENT THAT APPEARS ON THIS SITE, COMES FROM AMAZON. THIS CONTENT IS PROVIDED 'AS IS' AND IS SUBJECT TO CHANGE OR REMOVAL AT ANY TIME.